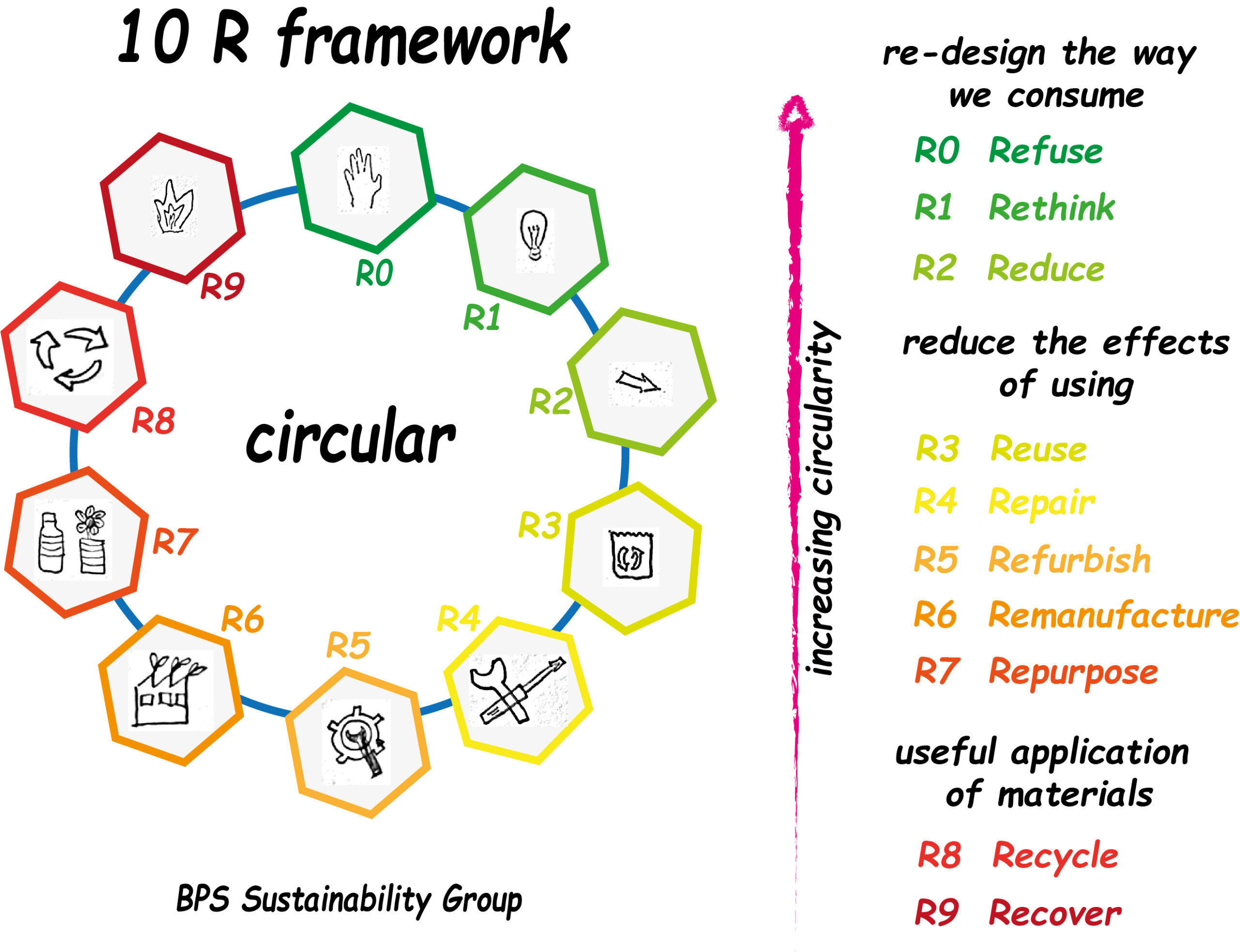 What is the Sustainability Group?
In September 2022, some Parent Forum parents/carers created the Sustainability Group (SG). The SG's goal is to build and sustain an active community of parents/caregivers, pupils, and teachers. The group is focusing on the four sustainability pillars: human, social, economic, and environmental. We wish to spread the word about net zero and the circular economy.  The SG is made up of various interrelated working teams, and it connects with similar working groups in other schools and local communities throughout Edinburgh (for example, neighbourhood networks).
Who can be part of the Sustainability Group?
The SG is open to any BPS parent/carer who wants to volunteer their time, thoughts, and passion for themes related to sustainability. If you want to help, please contact [email protected].
When & where does the Sustainability Group meet?
Our meetings can be virtual or face-to-face and may vary in length or frequency depending on the themes to be covered. We have a WhatsApp group for more direct communication among SG members, so please email [email protected] if you wish to be a part of those more frequent exchanges. 
Activities of the Sustainability Group since September 2022
During the Bruntsfield Primary Winter Fair 2022, our group had a creative eco-art stall. Children could make a) their own Xmas decorations and wishing cards out of discarded paper/cartons (previous wishing cards, magazines, and unwanted paper); and b) their own Xmas ornaments out of natural materials collected from the surrounding roads, parks, and woods.
Our group supports BPS to get another eco-flag (eco-schools).
Our group, in collaboration with the Parent Council, applied to the Edinburgh Community Climate Fund with the Trash into Treasure (T2T) project.
Unfortunately, the project did not succeed, receiving only 189 votes. We were only 75 votes behind for getting funded!  We will continue to seek funding for similar activities! Your assistance is invaluable, and we are grateful to all the parents/carers and teachers who voted in favour of our project! THANK YOU SO MUCH!