A few dates for the diary...
Here you can find some key dates in our school calendar. Please note that this information is to the best of our knowledge, but we cannot take responsibility for any incomplete information. We recommend you always double check official dates such as holidays or school closures.
As a reminder, here are the school times for the new term.
Please note that these have changed from last term!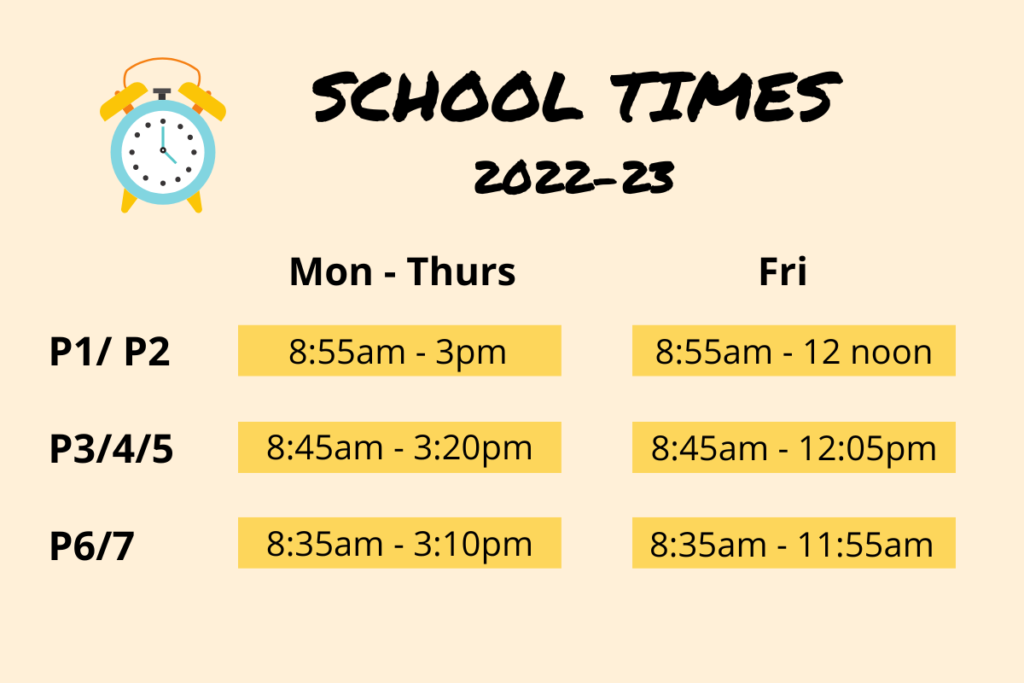 What's On in April 2023
Monday 3 to Friday 14 April: Easter Holidays
Monday 17 April: Summer Term starts
Friday 21 April: Deadline for handing in artworks for the Art Auction
Thursday 27 April: Spring Disco (hosted by the Pupil Council)*
Saturday 29 April: Ceilidh
* P1 and P2 will have a wee dance in the afternoon during school hours. P3-5 will have their disco from 6-7pm. P6 & P7's disco will take place between 7.15pm and 8.15pm. 
What's On in May 2023
Monday 1 & Tuesday 2 May: May Day Holiday
Monday 8 May: Coronation Bank Holiday
Friday 12 May: Art Auction exhibition/ launch night
Tuesday 16 May: Parent Council Meeting (in person at school)
Monday 22 May: Victoria Day Holiday
What's On in June 2023
Saturday 10 June: Summer Fair
Wednesday 14 June: Parent Council Meeting (on Zoom)
Wednesday 28 June: Last day of term