Dear Parents and Carers –
Thank you to those of you who were able to attend the Parent Council meeting on 14 June. Ms Kyle gave her final update as Headteacher and discussed the School Improvement Plan which will soon be shared on her blog and on the school website. A big thank you on behalf of the Parent Community for all that Ms Kyle has done for the school over her 15 years as Headteacher.
We also got to meet Mr Gilhooley, the incoming Headteacher. He brings a wealth of leadership experience having been a Headteacher in the Borders, in Leith, and at an international school in Doha. He has most recently been working with Edinburgh Council in the Quality Improvement Team supporting other schools to challenge and improve. He is a keen footballer and cyclist and enjoys music and reading.
Bruntsfield Superheroes Book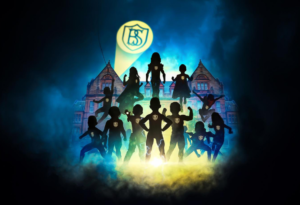 This year Bruntsfield students have written a book! Bruntsfield Superheroes is a collection of 21 short stories written by each primary class. A link to the free e-book will be sent to all families. Hard copies will be available in local bookshops before the end of term and pre-orders will be distributed in classes.
Playground Improvement Project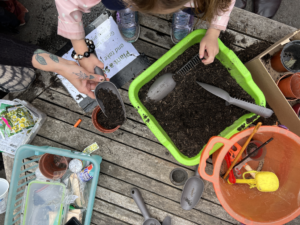 The Playground Improvement Project team is doing great work to enhance how the playground is used and enjoyed by our children. The Parent Council has approved a funding application  to support the purchase of various planters, plants, and compost to make the space greener. Discussions continue with the city council about upgrades to the play equipment and surface in the lower playground. There will be costs attached to any upgrades, so we are keen to explore ways of involving families in this work—watch this space for information on how to get more involved!
St Oswalds Update
St. Oswald's Centre is continuing its work to bring new life to the old buildings of St. Oswald's Church and Hall for the local community. Parents are encouraged to become members and sign up for updates.
The Centre has also put out an urgent call for volunteers and any help, skills, expertise, and advice parents can offer will be very welcome.
They are especially looking for volunteers and board members who can help with administration, bookkeeping, communications, community engagement, fundraising, legal matters, and website development. Please email [email protected].
Parent Council Clubs
Bruntsfield Parent Council Clubs continue to grow. Bookings are now open!
Please note while some clubs are available to book straight onto, classes showing "Join Waiting List" are unlikely full and are set to a pre-signup due to the nature of their enrolment, so please register if you want your child to join and we will allocate club places in the last week of term. If your child is currently enrolled in a class and you want them to continue, you still need to rebook them for next term!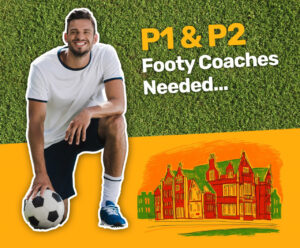 We need your help to get P1/P2 Football clubs and a P1-P3 Cycling club up and running! If you would like to know more and can spare an hour on Saturday mornings (football) or Wednesday straight after school (Cycling) please email [email protected]. Training and disclosure (PVG) will be covered free of charge. In return your child will be offered a guaranteed club place in any of our clubs.
A+ Group
At the recent meeting, Zaki El-Salahi provided an update on the work of the A+ Group this year. Join us at school on Wednesday, 29 June at 6pm to view a presentation and recommendations for action. Ideas for improving inclusion include Global Kitchen events, recognition of significant cultural festivals celebrated by members of our community as part of our events scheduling, more informal, in-person opportunities to meet current volunteers, and ensuring that Parent Council communication, including the minutes from meetings, is available in translation. More ideas welcome!
Playground Party Update
The Playground Party on 11 June was a great success—the first in-person, on-site event the Parent Council has been able to host since before the pandemic, and a wonderful reminder of how important getting together as a community can be. The event raised in excess of £1500. Approximately one third of this was raised by the P6 bake sale and tuck shop specifically for their P7 yearbook, and the rest will be split between the playground improvement project and Dnipro Kids (an Edinburgh-based charity which is supporting Ukrainian orphans).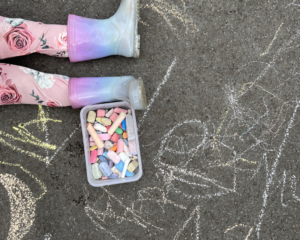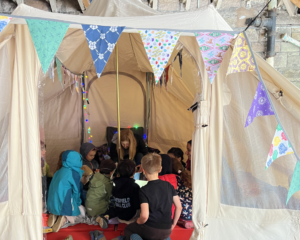 Huge thanks go to all of the volunteers who put in time in advance of and on the day itself—our bakers, story-tellers, games hosts, gatekeepers, setter-uppers, tidy-uppers, and the Playground Project team who worked tirelessly (and without shelter!) on the plant stall, seed planting, and sensory play areas in the upper playground.
We Need You!
The Parent Council cannot function without volunteers. You can find out more about the current office-bearing and co-opted roles on the Bruntsfield Parent Council website. There are other ways to get involved too, such as becoming a Clubs Administrator or volunteering as part of our events team. Both the Chair and Secretary will stand down at the September AGM. We are also need a Child Protection Officer and would like to have someone focus on fundraising activities.
If you are interested in getting involved, but not sure which role would suit you, or would like to help in other ways, please get in touch with me or anyone on the Parent Council team.
Please save the date for our first meeting of the next academic session on Wednesday 24 August.
Goodbye, Ms Kyle
Join us on the last day of school, 1 July, immediately after drop off (between 9am and 9:15am) to say thank you and goodbye to Ms Kyle after her 15 years of service to the school.
Well done for getting to the end of this email – have a wonderful summer everyone, and see you in August!
Ros and the Parent Council team